If you want a stylish lamp that turns on in a cool way, that you can carry around in your backpack and disguises itself as a book when not in use, then look no further.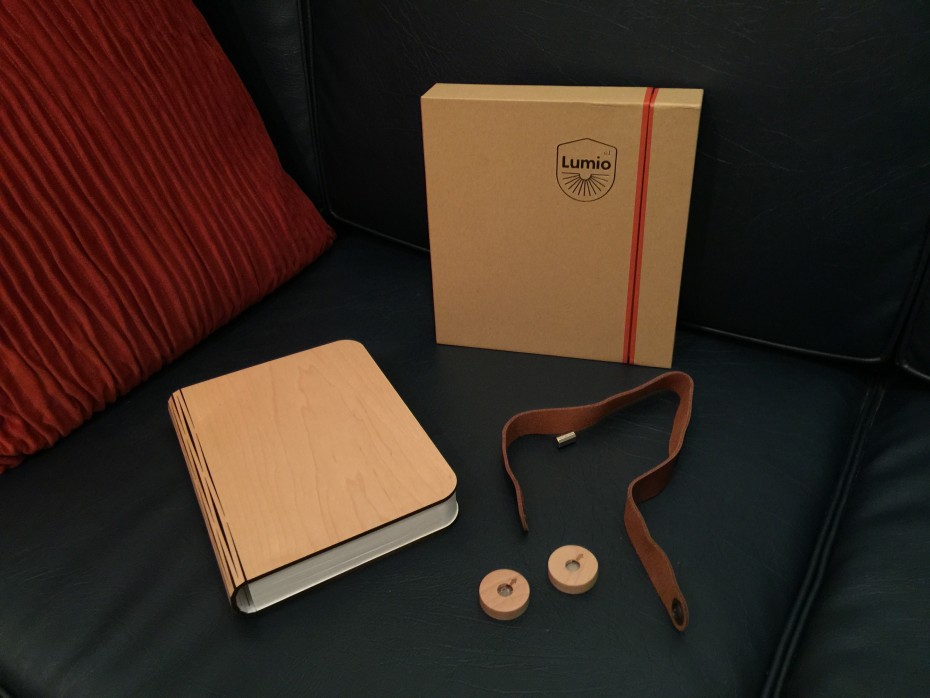 You'll fall in love with Lumio Book Lamp
at first sight and the fact that it shines for 8 hours a charge, is a dream come true for nighttime readers like me.
There are so many words to describe this masterpiece of invention –
What do you think of the word inspiring?
How about the word versatile?
Does the word surprising float your boat?
All those words and more are appropriate for this little beauty and here's a special little trick I just discovered. There are powerful, hidden magnets in the Lumio that allow me to hang it on metal objects.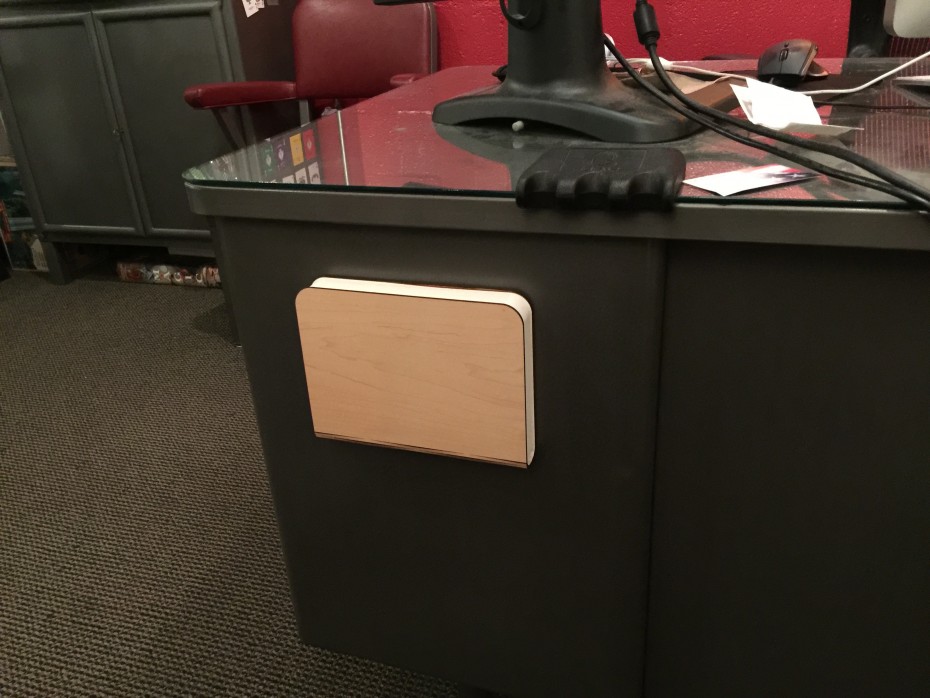 When not in use, it looks just like an every-day book that's been super-glued to my desk – nothing strange at all right? What I've found is that when people come into my office, it's inevitable that they'll ask about it.
What I like to do is not say a thing.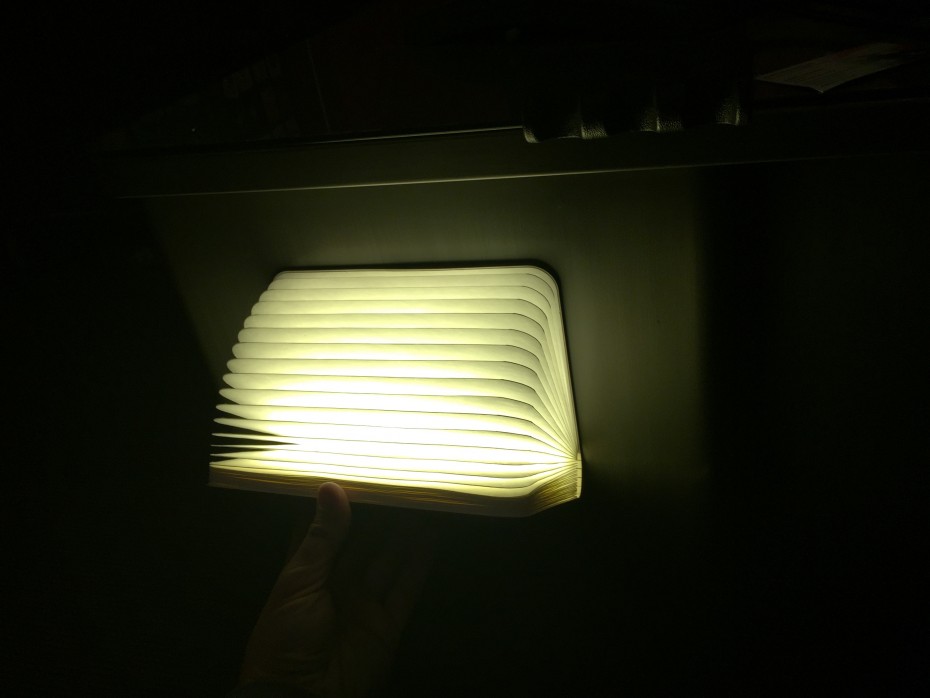 Instead I slowly open the book, which turns on the light.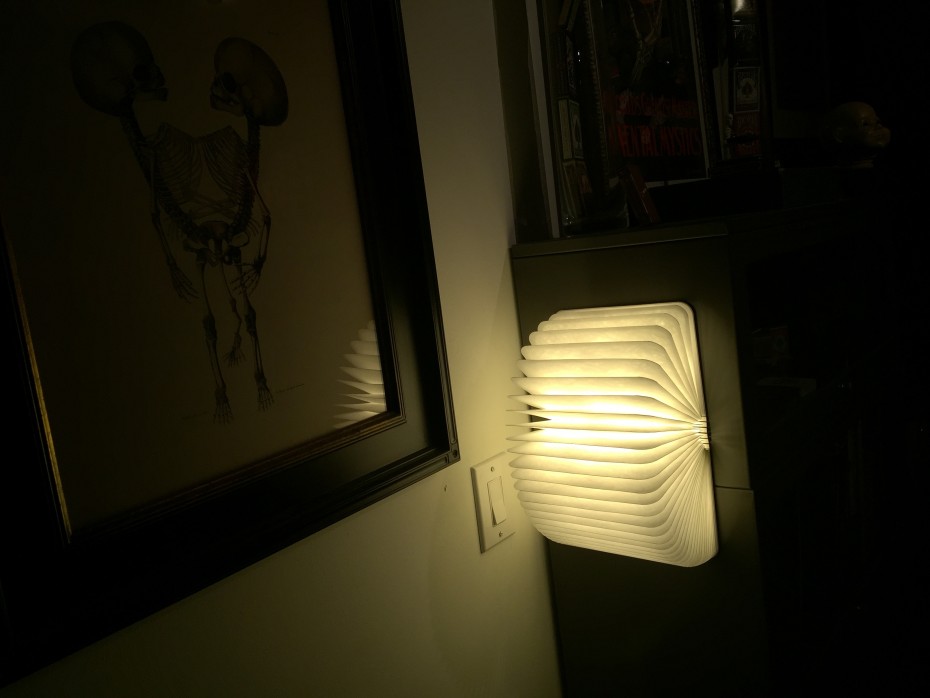 The backside of the book also has a magnet that holds it in place.   And by the time it's open, my guests are asking where they can get one for themselves and I can't say I blame them. It's just awesome and the creator, Max Gunawan, deserves 2 corner offices because of it.
As I first explored my Lumio, I marveled at the wonderful detail designed into every touch point.   Even the packaging is fantastic!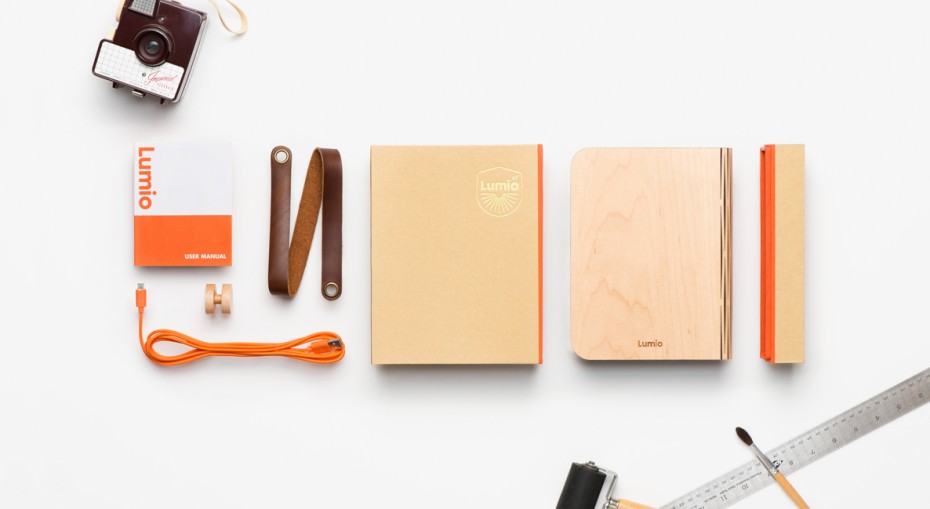 The box that holds it all together has a special compartment for a leather strap and an external magnet system that's handy for hanging the Lumio from wires and hooks.
The pages are made of pleated Tyvek which is a very strong plastic that's thin but difficult to tear. Tyvek was first discovered in 1955 by the DuPont company and was made popular in the 70's by the band Devo.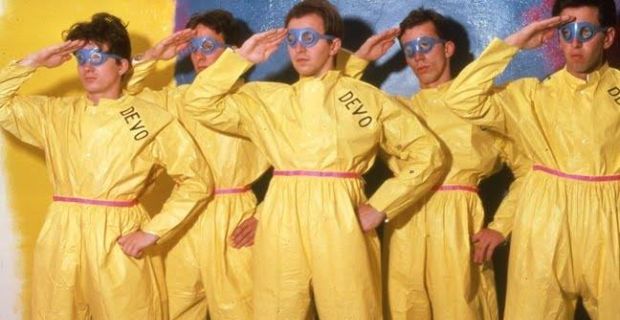 Their outfits were made of the same stuff and though they were pretty cool, the Lumio sports the Tyvek way better. Those Devo guys never glowed or pleated.
I may be a bit biased because I've spent far less time with Devo than I have with my Lumio.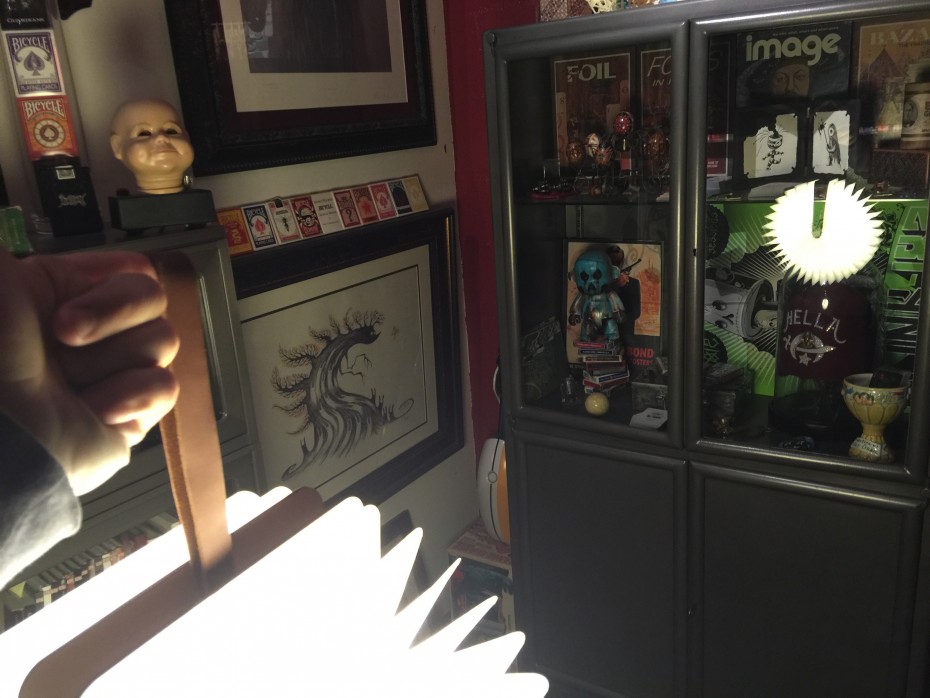 In fact, I've spent way too much time walking around my office just looking for a spot to hang her up.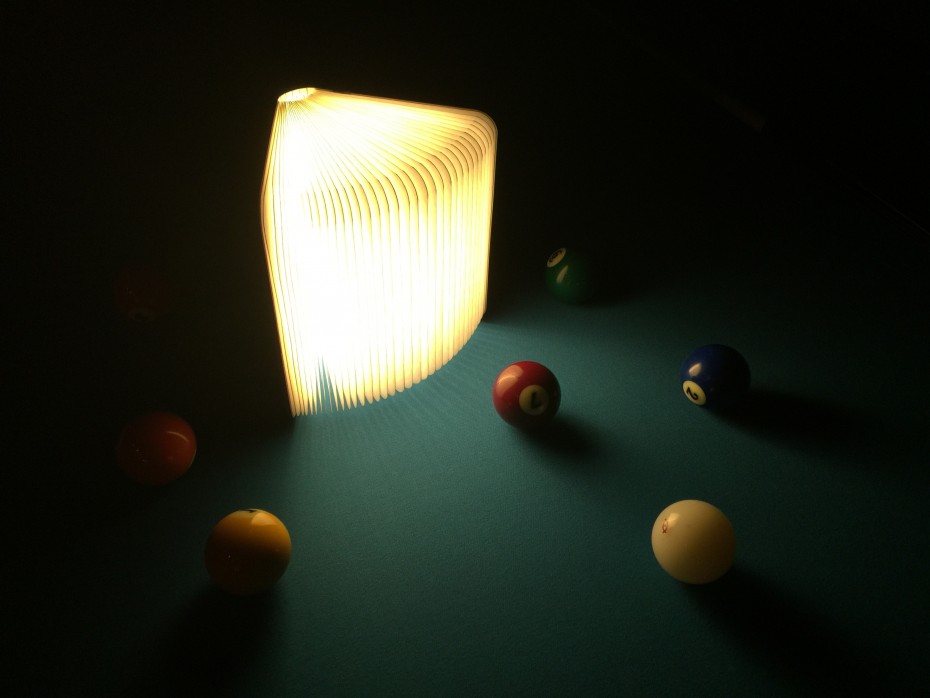 I often find myself setting up compositions when everyone goes home to their families. Even when the lights go out, you can find me fiddling with lady Lumio.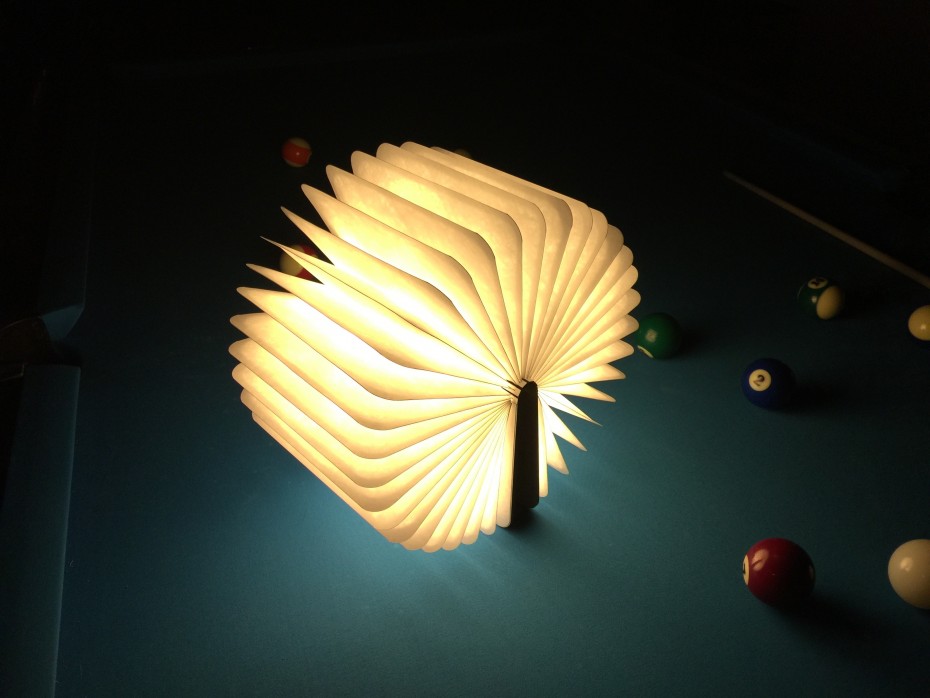 I have to admit though – I have a problem.
I am consumed.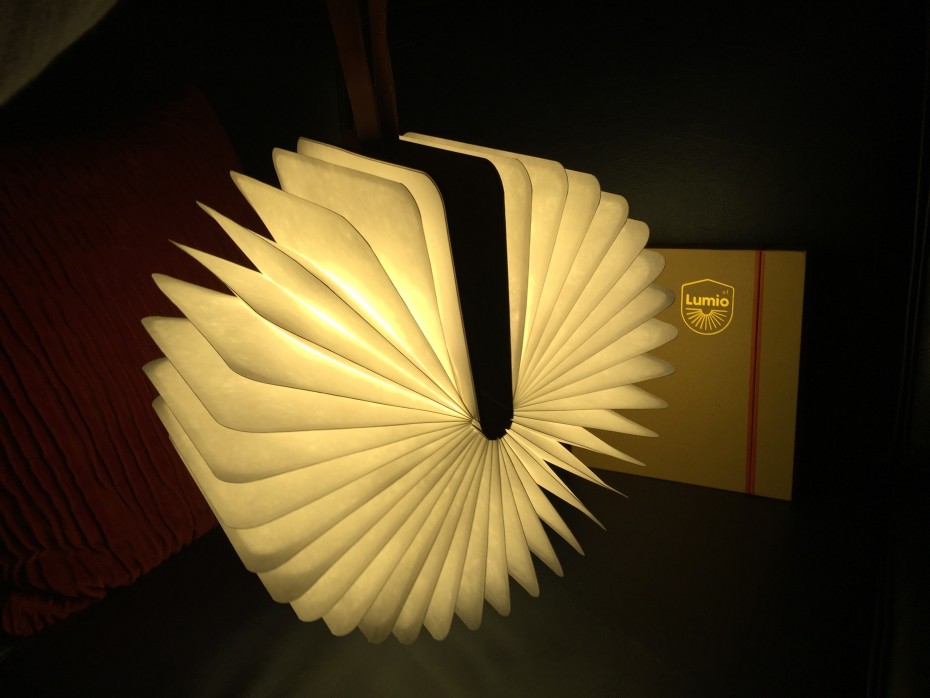 But just look at her! She's so flexible!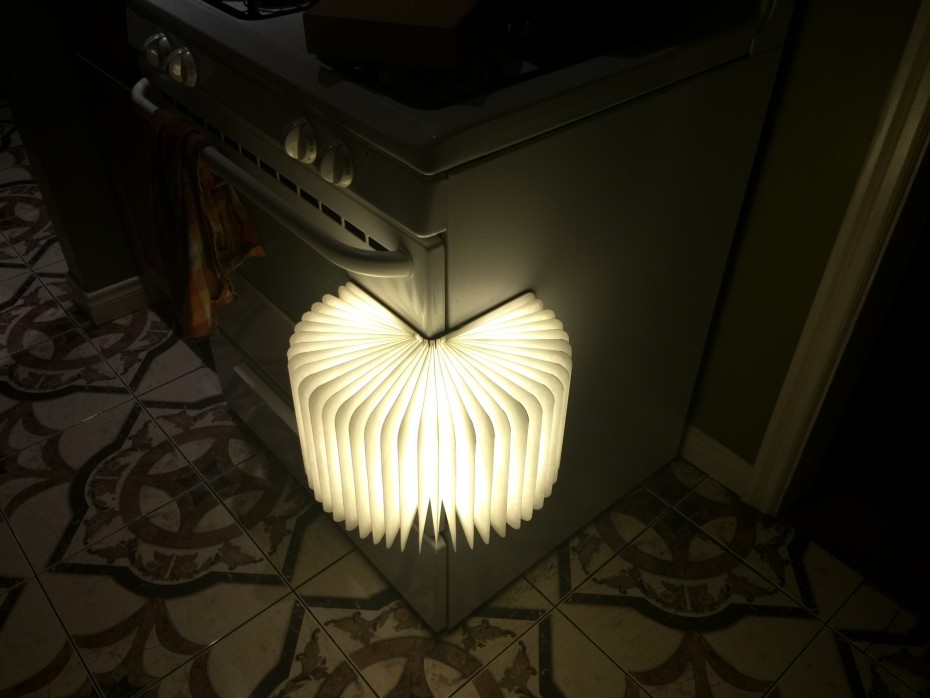 She even wraps around metallic corners for God's sake! It's no wonder I'm so in love with this product.
Not to change the subject-
Did you know that people used to be afraid of being buried alive because it was common to be falsely pronounced dead?   It became customary to bury people with a string in their hand that was tied to a topside bell – just in case. There were many patents created for "devices indicating life in buried persons" and I'd like to show you the prettiest one I've ever seen.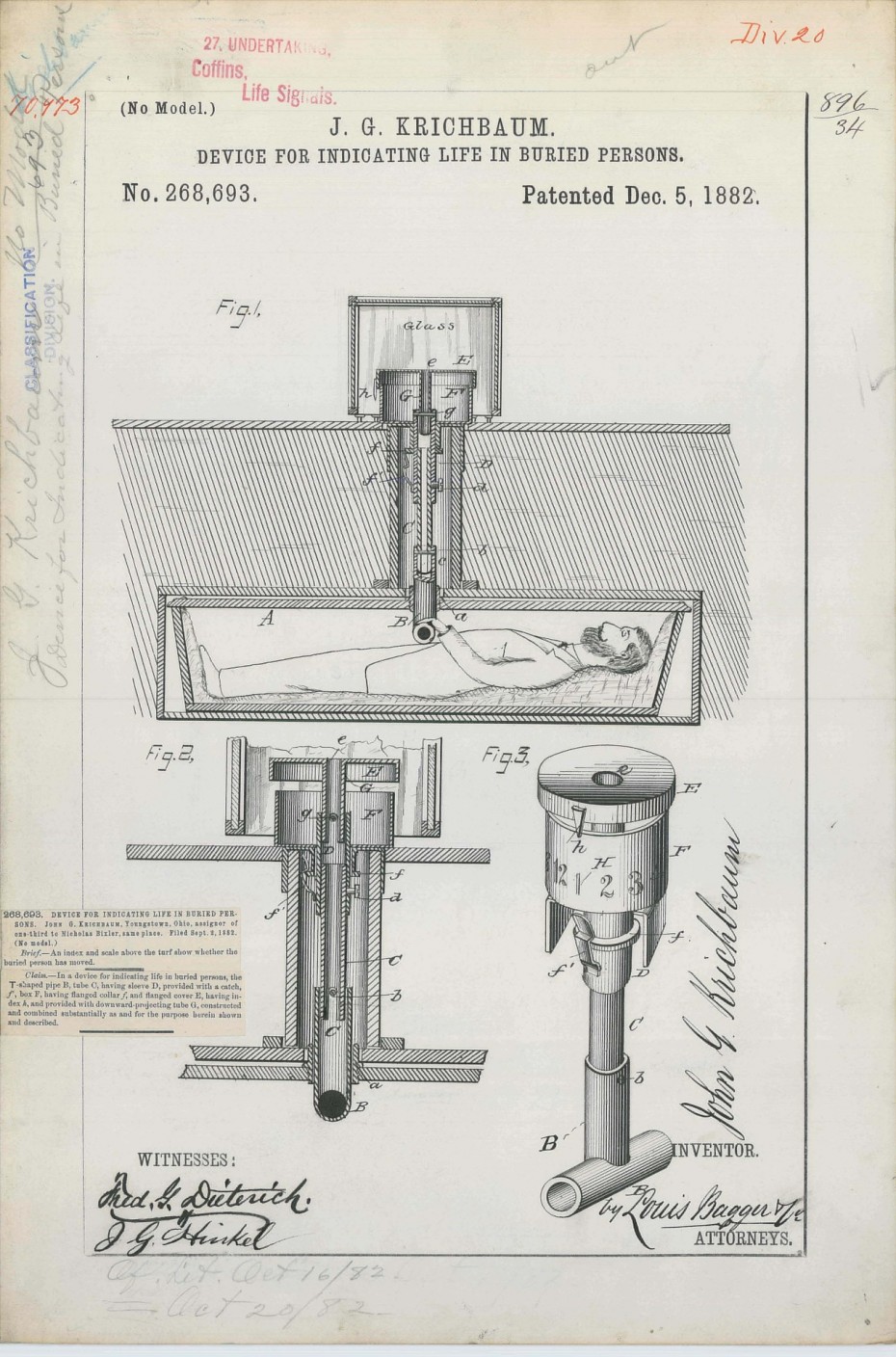 A real dandy huh?! So elegant and yet so simple.
After looking through many of these patents, I now know what I'd like to be buried with, and no, it's not a bell or other noise making device. I'd like to be buried with my Lumio. It might be nice to do some of that night reading I droned on about earlier.
But then if you were to go through that trouble, you'd have to also make sure I had a book or two. I mean, what good is an awesome light source in a dang coffin if you have nothing to read.
On second thought, just make sure I'm not buried alive ok?
Thank you.
Go Lumio
!